Bean Bag Foam Stuffing & Crumb Foam For Pillows

Ideal for bean bags, pet beds, and cushion filling, GB Foam Direct's new luxury foam crumb blends are the best in the UK.
Made from specialist blends of the finest fire retardant foam crumb. You can choose between some of the purest high-density foam online. We have used our 40 years' experience to create blends that work well for specific products.
How Much Foam Do You Need For Your BeanBag?
When buying a brand-new beanbag, you are usually told the exact capacity in cubic feet. As a rule of thumb, you will require 1kg of foam filling for each cubic foot; so, a bean bag that has a capacity of 10 cu ft will need 10kg of our bean bag stuffing foam. This is just a rough guide as bean bag firmness preferences are different to each user. If you like a nice firm bean bag we would suggest ordering a little more foam than the calculator recommends.
If you do not know the capacity of your beanbag if you measure the bag and input the details into our handy calculator below it will work out the volume in cubic feet and give you a recommendation of how much foam you will need.
Beanbag Filling Calculator -
How Much Foam Do You Need

Measure & Enter Foam Size To Work Out How Many Kilograms of Foam You Need
Carefully measure your beanbag and enter the size in inches, feet, millimeters, centimeters or metres. Enter these details into our instant calculator below to find out exactly how much foam crumb you need. Please note, if you want your beanbag to be firmer add a little on top of the calculated results.
Enter Dimensions (numbers only) in the boxes below: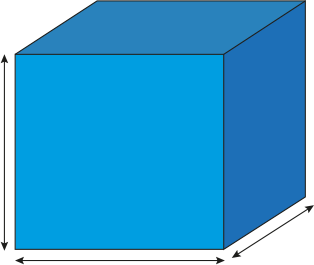 Choose Your Beanbag Filling
Foam Bean Bag Stuffing – How To Make A Bean Bag

Everybody loves bean bags! They're perfect for slouching on and look great in almost any room of the home. If you're looking to integrate a bean bag into your home, why not consider making your own using foam bean bag stuffing? You could always buy a pre-made one, but for a truly personal touch, nothing beats making your own. It's also much more fun.
Using Foam Bean Bag Stuffing To Make Your Bean Bag
One of the most important things about a bean bag is how comfortable it is. Traditional bean bags use polystyrene balls as filling. Whilst relatively, effective, there is an even more comfortable solution. Here at GB Foam Direct, foam crumb which can be used for a variety of purposes. One of the most popular purposes foam crumb is used for is to stuff bean bags with. Foam crumb is essentially a crumbled version of the same high-quality foam we use in many of our products. We offer three different types of foam crumb including, high-density mixed colour foam crumb, pure memory foam crumb and a mixed bag of the two. You're of course welcome to use any of these for foam bean bag stuffing, however for the most effective results we'd recommended our mixed bag.
Once you've decided which foam bean bag stuffing you'd prefer, go ahead and place your order. Providing that you've made your order before 11:30 AM Monday – Thursday we'll endeavour to have your order to you be the next working day. This means that you won't have to wait long until before creating your very own beanbag.
Making A Bean Bag Using Foam Bean Bag Stuffing – What You'll Need
Before you start making your bean bag, you'll need a few things. Firstly, you'll need your foam bean bag stuffing from GB Foam Direct. You'll also need, approximately four meters of a durable cotton fabric of your choice, a sewing machine, Velcro, scissors, an iron, a pencil, a measuring tape and a circular template to draw around (a circular coffee table perhaps).
LET'S MAKE A BEAN BAG USING FOAM BEAN BAG STUFFING
First, sew Velcro to the top of one 90cm x 50cm rectangular piece of fabric and to the bottom of another rectangular 90cm x 50cm piece of fabric. Then stick these together in order to create a 90cm x 90cm square. Place this piece of fabric onto the floor and use your circular template to cut a circle with a diameter of approximately 85cm.
Next, you'll need to cut out a rectangular piece of material as long as the circumference of your circular base. After this, you'll need to sew together the short side of your rectangular piece of material in order to create a cylindrical shape. Make 10 – 20cm long concertina folds in the top of the cylinder and bring together one end of the edges. This will form the top of the beanbag. Sew the concertina folds and the finishing result should be a cylinder with a bunched top. When you're done, pin together the open end of your cylinder to the circular Velcro base.
After this, you'll need to sew the base and sides together, at this point the material should be inside out. Once you've finished sewing, you can turn it back the correct way. Finally, all you need to do is take your foam bean bag stuffing and fill the case up. Unlike regular polystyrene balls, foam bean bag stuffing is much easier to pour into bean bag covers. Once the bean bag is full, simply seal it using the velcro.
Why Choose GB Foam For Your Foam Cut To Size?
Our factory is equipped with the latest CNC cutting technology and throughout the years we have employed the most talented freehand foam cutters in the industry. Many members of the team have worked for the company for several decades and their attention to detail and quality control is something that only comes with years of knowledge and experience.
We have many customers who started with us in 1976 and are still working with us today, which we like to think reflects on our vision to be the most dynamic foam converter in our industry. For us no job is too big or too small. We offer the same level of service and delivery whether you are a retail customer ordering one piece of foam from home, or a large manufacturer ordering daily.

40 Years In BUsiness
GB Foam have been offering foam cut to size from our factory since 1976.

Hand Made In THe UK
We employ the most talented freehand foam cutters in the industry.

ISO 9001 Quality
Our team work to the ISO 9001 quality standards to guarantee only the best

Super Fast Delivery
All orders placed before 11:30am will be despatched for next working day delivery

5 Year Guarantee
Our foam comes with a 5 year guarantee against faults in manufacture.

Flame Retardant
Our entire range of foam exceed UK safety and flammability standards.