Order Replacement Sofa Cushions & Foam Sofa Couch Cushions

Whether you're looking for replacement sofa cushions or replacement foam for seat cushions or back cushions, we can help. At GB Foam Direct we specialise in supplying replacement foam cut to size for sofas, chairs, settees, cushions and couches.
We have 15 standard sofa cushion shapes for you to choose from, including a custom shape template for bespoke shapes, all available with next working day delivery. You can have replacement foam cushions or seat pads as quickly as tomorrow, cut to your exact size and shape.
As the longest established foam supplier online, trading for over 40 years, you can be confident that you are buying market leading products at the most competitive prices.
All of our replacement sofa foam is available for the next working day – making us the fastest foam cut to size service in the UK
Order Sofa Foam Cushions - Foam Cut To Size -
Step 1

1. Select Sofa Foam Shape Below
Choose which shape most closely matches the type of seat cushion or back cushion you are looking to replace. Can't find the exact shape you're looking for? Why not view our full range of foam shapes?
A Few of Our Clients
We've worked with many influential companies over the years, all of whom have sought expert knowledge and high-quality products at affordable prices. We're proud to say that these clients all found and received what they needed working with us. Take a look for yourself and see the brands that have benefited from our expertise.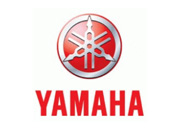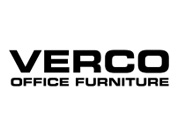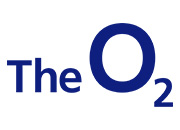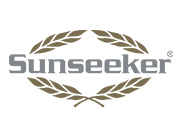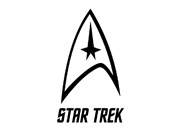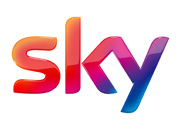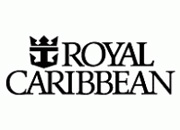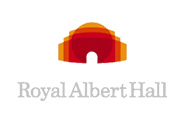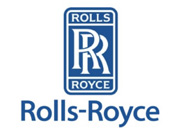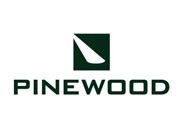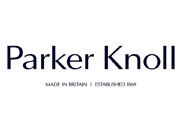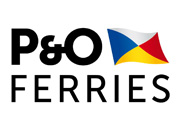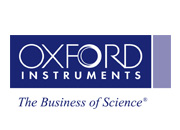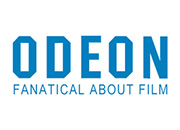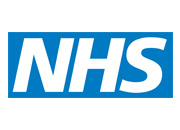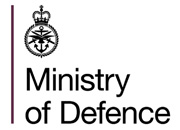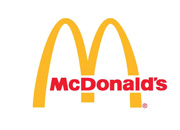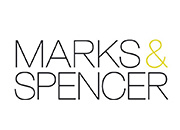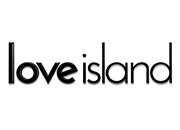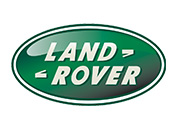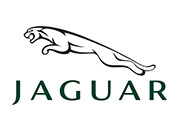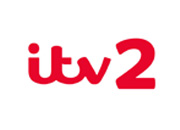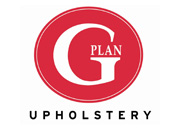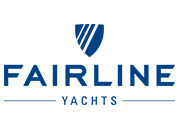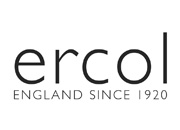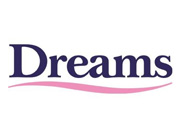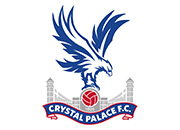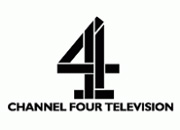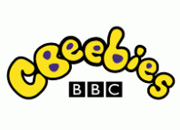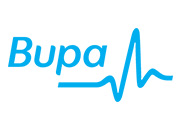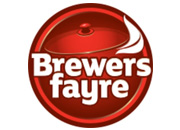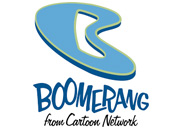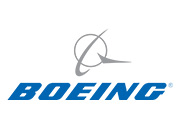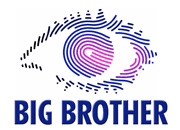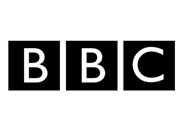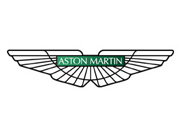 Replacement Sofa Cushions & Settee Foam Cushions

Are you looking for replacement foam for your sofa cushions, settee cushions or couch?
Would you like to add new life to your sofa and make the cushions look as good as they day they arrived?
Whether you're looking for replacement seat cushions or replacement back cushions, we can help. We specialise in foam cut to size; a simple online service that allows our customers in 5 easy steps to order new foam online for their sofa, couch or settee (as well as any other use you can find for our wonderful products). As the longest established foam supplier online, with over 40 years trading history, you can be confident that you are buying market leading products at the most competitive prices.
Our handy step by step foam calculator can guide you through the entire process. We promise that it shouldn't take more than 10 minutes of your time. Soon enough, your new foam cushions or foam pads will arrive; even as soon as the next day (Orders must be placed by 11:00 am Mon-Friday to ensure next day delivery).
To order your replacement foam, the first thing you need to do is select the type of cushion you are looking to replace. We have grouped together all of the most common shapes used for cushion replacement foam. If you can't find what you are looking for from this list, however, you can always view our full range of Foam Cut to Size shapes.
Why Choose GB Foam For Your Foam Cut To Size?
Our factory is equipped with the latest CNC cutting technology and throughout the years we have employed the most talented freehand foam cutters in the industry. Many members of the team have worked for the company for several decades and their attention to detail and quality control is something that only comes with years of knowledge and experience.
We have many customers who started with us in 1976 and are still working with us today, which we like to think reflects on our vision to be the most dynamic foam converter in our industry. For us no job is too big or too small. We offer the same level of service and delivery whether you are a retail customer ordering one piece of foam from home, or a large manufacturer ordering daily.

40 Years In BUsiness
GB Foam have been offering foam cut to size from our factory since 1976.

Hand Made In THe UK
We employ the most talented freehand foam cutters in the industry.

ISO 9001 Quality
Our team work to the ISO 9001 quality standards to guarantee only the best

Super Fast Delivery
All orders placed before 11:00am will be despatched for next working day delivery

5 Year Guarantee
Our foam comes with a 5 year guarantee against faults in manufacture.

Flame Retardant
Our entire range of foam exceed UK safety and flammability standards.
Replacement Sofa Cushions – Upgrade Your Sofa Today

Are you looking for replacement sofa cushions? Perhaps you've got a couch that has cushions on its last legs? Or perhaps you've bought a brand new couch that has cushions which are simply not up to standard?
We offer our customers the ability to purchase replacement sofa cushions entirely online. Our five-step system couldn't be easier to use. What's more, we're the most competitively priced fabricator. No matter what type, size or shape of replacement sofa cushions you're after, we're here to help.
Why would I Need Replacement Sofa Cushions?
If you've recently bought a settee that looks great but doesn't feel too comfortable, you could need replacement sofa cushions. Many settee retailers value savings over quality. Ever wondered why there's practically a new "Super Sale" on every week of the year at most popular settee retailers? It's an attempt to make their products seem more valuable than they really are, and to make you the customer believe that you're getting a great deal! In reality, however, these couches generally cost very little to make. Even if the couch you're looking at is "half price in the super sale", the retailer is still making a huge mark-up. This is because retailers are saving a lot of money through their manufacturers by choosing to use inferior materials.
Many settee retailers these days practice a strategy called planned obsolescence. It's an unfortunate reality which simply comes as part and parcel with today's consumerism mindset. Essentially what planned obsolescence aims to do is save the retailer money, whilst also increasing the number of returning customers. It sounds like an unbelievable sales strategy right? Unfortunately, it comes at a price. By using inferior materials, retailers save money. At the same time, they plan for their products to become obsolete in a shorter period of time. This is in the hopes that the same customer, due to practicality and familiarity, will return to repurchase a similar item. Not so great now is it.
Upgrade Your Sofa With Replacement Sofa Cushions
If you want to beat the settee retailers at their own game, simply purchase replacement sofa cushions from us. Whether you've owned your couch for a while, or it's brand spanking new, replacement sofa cushions are generally a must. You'll find that with many couches these days, that the cushions are in fact packed with fiber filling. This isn't something you'll want in your sofa cushions, especially if you want them to last. Spending £350 or so on a couch might seem like a good deal, but not when it only lasts approximately a couple of years. In time, fiber filled couch cushions will sag and lose their shape. At first, they may return to their original shape, but this likely won't last for long.
In order to combat against this shoddiness, you should certainly consider buying replacement sofa cushions from GB Foam Direct. We use only the best materials and can fabricate replacement sofa cushions to your exact specifications. All orders placed before 11:00 AM, are generally dispatched for delivery on the next working day. As such, you won't have to sit around in discomfort for long at all. Statistically speaking, purchasing replacement sofa cushions from us could help to dramatically increase the lifespan of your couch. So what are you waiting for? Don't succumb to planned obsolescence, order your replacement sofa cushions from GB Foam Direct today. Call 01494 44 11 77 and talk to a member of our team about any queries you may have on our online products.
Sofa Cushion Replacement – Get The Best Cheap Sofa

Working to a budget, but looking to get the best couch around? We are here to help using sofa cushion replacement! A cheap settee that's of excellent quality is something very hard to come by indeed. Now and again you may get lucky purchasing a settee in a sale, but most of the time you have to pay for quality. You don't have to spend the earth however to get the best couch. We've got a few cheap settee tricks up our sleeve, which we're willing to share with you.
Find a Sofa Second Hand and Use Sofa Cushion Replacement
You'll be amazed by the number of people selling second-hand settees for cheap, or in some cases simply giving them away! Places such as Gumtree, Freecycle, eBay and even the Facebook Marketplace are ideal for searching for cheap couch deals.
If you need a new settee, but can't afford the high price tags that many retailers demand, then why not try a used one? Naturally, some people may be slightly put off by the prospect of bringing a used couch into their home. However second-hand settees can be easily cleaned and better yet upgraded! Sofa cushions that are second hand, will most likely be worn out. That doesn't mean to say that the settee is only fit for the landfill, however. It's easy to buy sofa cushion replacements with us. Before you know it, the couch you just picked up for cheap or free could feel brand new. You'll likely even have some money left over for a nice takeaway, whilst sat upon your comfy new settee.
Upgrade a Cheap Sofa With Sofa Cushion Replacement
If you don't feel like owning a couch that a stranger has sat upon, you could always just buy a cheap new one. As we mentioned though, cheap setees tend to be lacking in quality. Many couch manufacturers practice something called planned obsolescence. This is a sales method in which companies design their products to break in a shorter period of time. This is in the hopes that the same customer will later return to purchase a new product from the same manufacturer. By saving money through using cheap materials, some manufacturers can afford to offer cheap couches. More often than not, it is, in fact, the cushions which are filled with cheap materials. By replacing your sofa cushions immediately with us, you'll be able to own a cheap settee of superior quality and comfort.
Don't Throw Out Your Old Sofa, Use Sofa Cushion Replacement
This may not apply to everybody, but if you or a family member has an old couch that they're looking to replace, why not just invest in sofa cushion replacement? Statistics indicate that most settees are thrown away prematurely, simply because of worn out cushions. There's still plenty of life in the old boy yet, sofa cushion replacement is bound to do the job. Don't simultaneously throw both your settee and money away. Upgrading your sofa cushions with us is much more cost effective than buying a brand new couch. Save yourself both time and money with sofa cushion replacement. Simply choose from the selection of sofa cushion templates above. Then input your old cushions measurements, select your foam type, choose any add-ons you may need and finally place your order.
Sofa Cushion Replacement Saves Money and the Environment
Why spend the earth, when the best couch can also be a cheap couch? Not only will you be saving money by purchasing sofa cushion replacements from us, you'll also be helping out the environment. Thousands of settees go to landfill each and every year and most of the time this is for unnecessary reasons. Don't contribute directly to the problem, instead, save your old couch or alleviate somebody of their old unwanted one. Just remember to choose GB Foam Direct for all your sofa cushion replacement needs. Call to speak to our specialist team today on 01494 44 11 77.
Problems with modern Sofa Cushions & Settee Cushions

In the modern world, products are not always made as they used to be. We have found that many new sofas that are purchased today are filled with fibre cushions or low-density foam. This is largely due to a massive attempt at cost saving by the manufacturer, in using a fibre material rather than a solid foam cushion.
Although fibre can be a suitable product in a settee or sofa, it is normally only recommended for the back rest and not for the seat. Unlike seat cushions which recover when sat on, fibre beds stay down for a while and take the shape of applied pressure. Over a very short period of time, the fibre stops returning to it's original form at all. The result is a squashed lifeless cushion. This can occur as quickly as within the first few weeks.
As such, we find many customers purchase a new sofa but are not happy with the comfort or quality of the seating. The seat and back are the two most important factors in any seat or sofa, however, in most modern sofas, we find that this is the area where the quality of the product is lacking. Either the thickness of the cushion has been reduced or is filled with a fibre based product (very similar to large cotton wool balls pushed together in the cushion). Both of these result in a loss of lifespan and comfort levels in sofas.
The good news is, that if this fibre or low-density foam is replaced with a higher quality foam alternative, in most cases the cushions can actually outlive the sofa.
Traditional Solid Frame Sofas & Settee Foam
In the case of traditional sofas, you often find the quality of the frame (often solid wood) is still in very good condition after a long period of time. In a lot of cases, if a high-quality fabric is used, this is again often in good usable condition.
In this case, it is often possible for the frame and fabric to outlive the cushion, modern foam lasts a lot longer than old, decays less quickly and recovers much more effectively. In addition, strict UK fire regulations can mean some old cushions do not meet the current UK fire standards.
This is not a problem, as we can create new foam from either a template of your old cushions or the old covers. Alternatively, if you measure your old cushions using our handy online guide, you can simply order them online and receive them as quickly as the next working day.
Foam Cut to Size For Replacement Sofa & Settee Cushions
Whatever cushions you are looking to replace we can help – whether your old sofa has worn out cushions, or your new sofa doesn't have the quality and look you expect from a new product, we have a variety of templates in stock to bring your sofa back to life.
We have been offering a cushion replacement service for over 40 years and have helped bring back to life over 3000 sofas. What's more, we have a variety of templates to get you started for standard cushion shapes and backs.
You can simply choose a shape from above and start using our online foam calculator today. Alternatively, if you are unsure about anything, then please call the GB Foam team who will be happy to help.