Memory Foam Mattresses

Our range of memory foam mattresses are available in various grades for the perfect night sleep no matter what type of bed you prefer to rest your head on after a hard days night.
In the past, we have worked with a number of largest bedding/mattress retailers to provide them with a range of bespoke memory foam mattresses which they, in turn, sold to the retail market.
We have now decided to 'cut out the middle man' and make our range of memory foam mattresses available directly to you the customer.
By 'Cutting out the Middle Man' we can:-
Offer large savings over high street prices – you are buying memory foam mattresses directly from a manufacturer
Speed up the delivery process – our products are always in stock so you don't have to wait weeks for your new mattress
Offer same day mattress collection from our factory roll packed and ready to go (Mon-Fri)
Ensure that you know exactly what you are buying and where it was made
Receive your feedback directly – helping to continually improve our products and services
Reduce the carbon footprint of your purchase – our products come straight to you
Guarantee the highest specification of product directly to your door
5-year guarantee against faults in manufacture
Benefits of Memory Foam Mattresses
When you lie on a conventional spring mattress, your own body weight pulls you down. The springs react by pushing back against you. The skin and blood vessels are caught in the middle, squeezed between the gravity force of your weight and the upwards force of the mattress. This causes pressure points, which constricts circulation at the area of contact. The result is discomfort and even pain over time.
When you lie on memory foam mattresses, however, there is no air left in the cells to push back and cause discomfort. Memory foam mattresses mould themselves to the contours of the body, providing excellent support at the pressure points along the spine, neck, legs and elsewhere. This makes it possible to avoid some of the stresses on the skeletal and muscle systems of the body that are incurred during sleep on any other type of surface.
For many of us, pressure points form at the shoulder blades, buttocks, head, heels, hips and elbows which may result in numbness, stiffness or pain. In fact, this is why we toss and turn at night. This movement is our body's attempt to get more comfortable. Memory foam mattresses can help to combat against these afflictions.
Head & Neck
Correct alignment of your head and neck while sleeping allows your neck muscles to relax which can help to prevent headaches and migraines and promote a more restful nights sleep.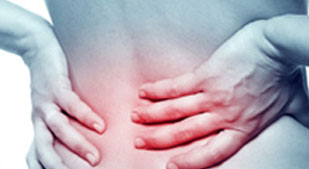 Back
Keeping your back properly aligned can help greatly reduce the chance of backache and promote better body posture, better support also help to alleviate pain in the ribs and rib cage.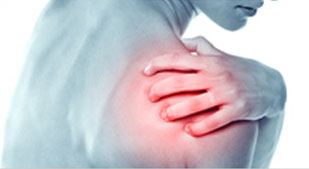 Shoulder
Improved distributions of pressure and better alignment of the shoulder area can help to reduce the risk of fibrosis and alleviate general stiffness.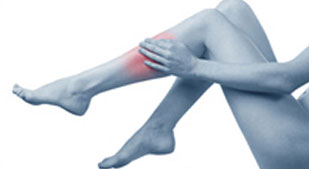 Legs & Feet
Swollen legs, feet and ankles can benefit from a better distribution of pressure, helping to ease symptoms of Restless Leg Syndrome and discomfort from swelling.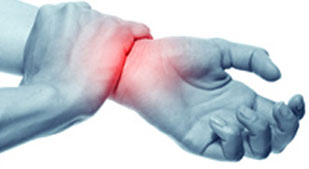 Arms & Elbow
Better pressure distribution and posture alignment can help to relieve symptoms such as Tennis and Barfly Elbow and reduce the chance of Pins and Needles.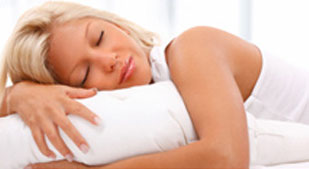 Perfect Nights Sleep
Our memory foam mattresses closely conform to your unique shape and help cradle your body and avoid unnecessary pressure on your body and muscles. Resulting in a deeper more restful sleep.
What is Memory Foam And How Is It Made?

We all know how great memory foam is, but do we really know what it is? How it got its name or how you make it? Memory foam might not sound incredibly interesting, but it actually has a fascinating story behind it.
How Did Memory Foam Get Its Name?
Memory Foam goes by various names such as viscoelastic polyurethane foam and low-resilience polyurethane foam (LRPu). Most of these names, however, are quite the mouthful, so it really is easier to simply refer to this fantastic product as memory foam. But why that name? Well… it inherited its name because of its remarkable ability to mould to applied pressure when reacting to body heat. This process leaves an indent in the foam for a small period of time. We liken this indent to a memory, hence the name.
How Do You Make Memory Foam?
Memory foam begins life as polyurethane plastic, to which a chemical blend of polyols and monols are added in order to create the foams slow flexibility properties. Fillers such as calcium carbonate are then included in the mix so as to create body and reduce tackiness. Once completed, the entire mixture is then heated so that all of the ingredients mix together. This now blended mixture is then churned in order to add air pockets to the mixture which makes it foam-like.
At this point in time, the foam is in a liquid-like state, similar to the consistency of soft dough. It is then poured it into a mould at an exact temperature and speed. Whilst within the mould, the hot mixture is manipulated to force any present air out. This, as a result, forms an open celled structure. To form the foam, the mixture is then rapidly dried. After this, the foam is cooled, removed, washed, dried and thoroughly inspected to search for inconsistencies.
WHO ORIGINALLY CREATED MEMORY FOAM?
Memory foam made its debut in 1966 when NASA's Ames Research Center was commissioned to improve the safety of spacecraft cushions. That's right! This foam was originally created for astronauts, in order to reduce the amount of pressure their bodies were subjected to through G-Force. It wouldn't be until much later on that this product would take the form of memory foam mattresses. At this point in time, this foam was referred to as "slow spring back foam" as a result of its unique properties. The product was later on commercialised for use in medical equipment, in order to reduce patient body tension and in sports equipment such as helmet linings for American football players.
NASA released the foam into the public domain in the early 1980's, almost twenty years after its original development. At this point in time, however, very few companies were willing to work with the product. This was due to the fact that the production methods for creating it then were complex, unreliable and costly. Once the production costs for memory foam began to decline, more and more companies began to pick it up as a viable means to produce new and exciting mattresses. Nowadays we use this foam in a variety of applications such as within wheelchair seating, memory foam mattresses, pillows and more!
Purchase Memory Foam From GB Foam Direct
We at GB Foam Direct, specialise in using memory foam within a variety of applications (including in mattresses). We can create bespoke foam products suitable to meet any requirements. Our subsidiary brand Lion Mattresses also stock a phenomenal range of memory foam mattresses at unbelievable prices. Alternatively, if you'd like to purchase a different memory foam product from GB Foam Direct, visit our foam cut to size page.
Why Choose GB Foam For Your Foam Cut To Size?
Our factory is equipped with the latest CNC cutting technology and throughout the years we have employed the most talented freehand foam cutters in the industry. Many members of the team have worked for the company for several decades and their attention to detail and quality control is something that only comes with years of knowledge and experience.
We have many customers who started with us in 1976 and are still working with us today, which we like to think reflects on our vision to be the most dynamic foam converter in our industry. For us no job is too big or too small. We offer the same level of service and delivery whether you are a retail customer ordering one piece of foam from home, or a large manufacturer ordering daily.

40 Years In BUsiness
GB Foam have been offering foam cut to size from our factory since 1976.

Hand Made In THe UK
We employ the most talented freehand foam cutters in the industry.

ISO 9001 Quality
Our team work to the ISO 9001 quality standards to guarantee only the best

Super Fast Delivery
All orders placed before 11:30am will be despatched for next working day delivery

5 Year Guarantee
Our foam comes with a 5 year guarantee against faults in manufacture.

Flame Retardant
Our entire range of foam exceed UK safety and flammability standards.