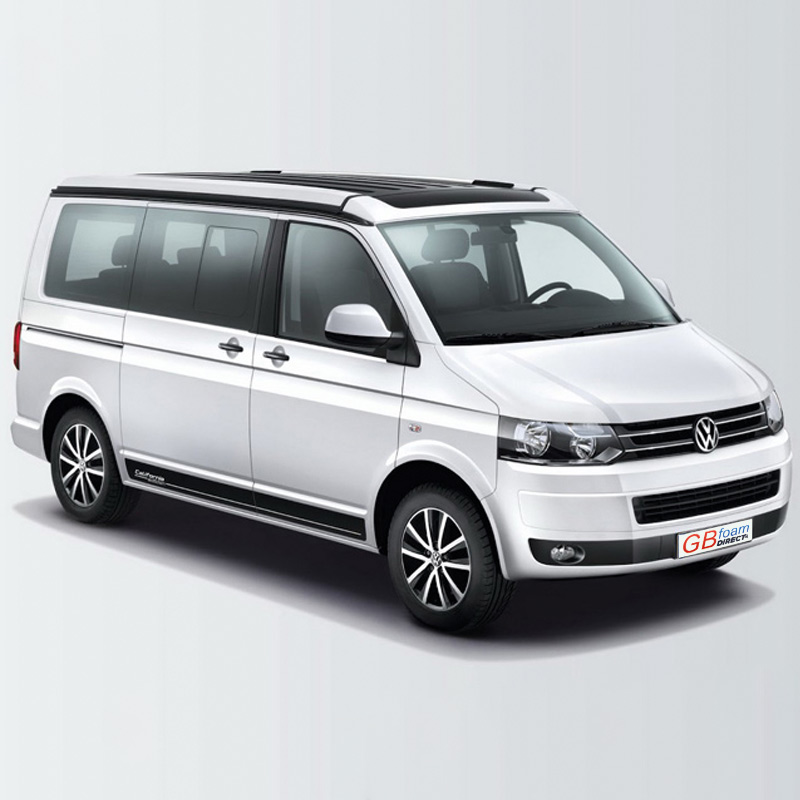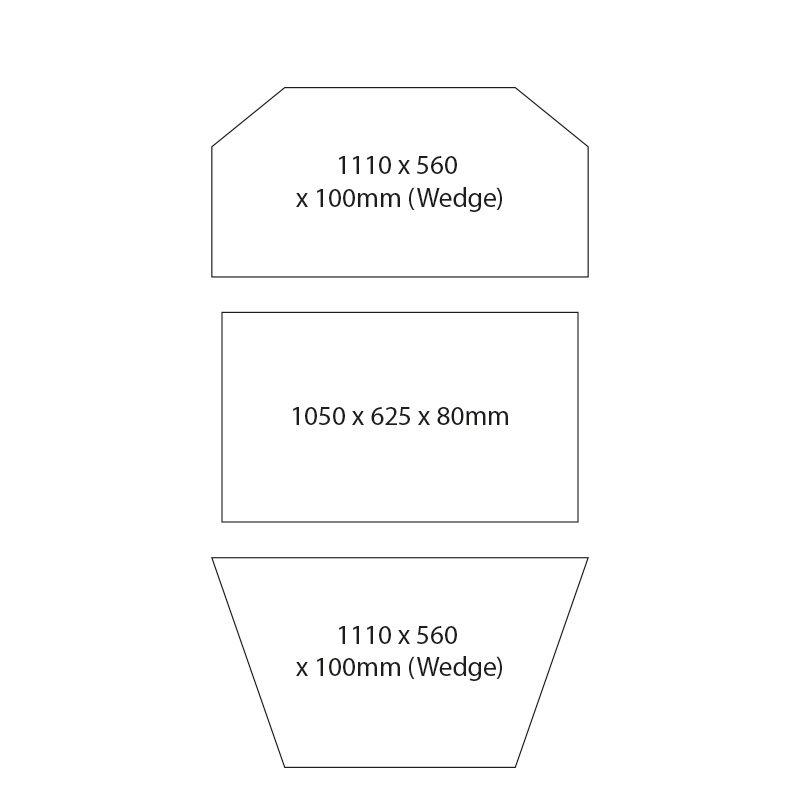 VW T5 Bed Foam Kit
This VW T5 Bed 3 Piece Foam Kit comes in a 3 parts for the VW Transporter 5. Made from quality flame retardant GB33H density foam and hand cut to size in our UK factory. The foam will need covering.
Dimensions:
1110mm x 560mm x 100/80mm (wedge)
1050mm x 625mm x 80mm
1110mm x 560mm x 100/80mm (wedge)
Please check dimensions before ordering, for custom bed sizes use our foam cut to size service and select GB33H or GB39H for the foam grade.
VW T5 Bed Foam Kit is Compatible With All T5 Transporters
Latest VW T5 Bed Foam Kit Reviews
Related Products
Why Choose GB Foam For Your Foam Cut To Size?
Our factory is equipped with the latest CNC cutting technology and throughout the years we have employed the most talented freehand foam cutters in the industry. Many members of the team have worked for the company for several decades and their attention to detail and quality control is something that only comes with years of knowledge and experience.
We have many customers who started with us in 1976 and are still working with us today, which we like to think reflects on our vision to be the most dynamic foam converter in our industry. For us no job is too big or too small. We offer the same level of service and delivery whether you are a retail customer ordering one piece of foam from home, or a large manufacturer ordering daily.

40 Years In BUsiness
GB Foam have been offering foam cut to size from our factory since 1976.

Hand Made In THe UK
We employ the most talented freehand foam cutters in the industry.

ISO 9001 Quality
Our team work to the ISO 9001 quality standards to guarantee only the best

Super Fast Delivery
All orders placed before 11:30am will be despatched for next working day delivery

5 Year Guarantee
Our foam comes with a 5 year guarantee against faults in manufacture.

Flame Retardant
Our entire range of foam exceed UK safety and flammability standards.