Upgrade Your Summer Outdoor Cushions To Reticulated Foam!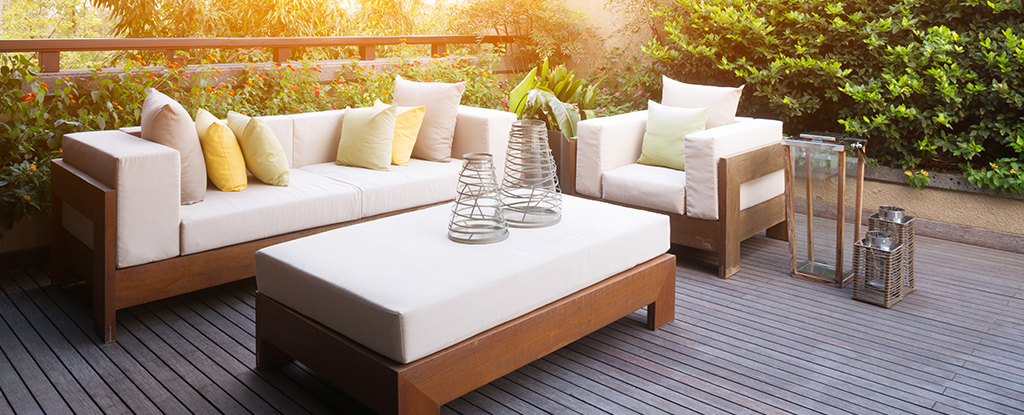 Reticulated foam makes for perfect long lasting outdoor cushions.
Summer is rapidly approaching and you've likely already made plenty of plans involving warm weather. Barbecues, parties, general gatherings, endless evenings and comfy outdoor cushions. Perfection!
With this to occur however you'll need an excellent outdoor area to gather in. You've got your barbecue, firepit, chiminea and sound system, but you're forgetting one integral piece. Seating.
It's accounted for you say? Your guests have plenty of outdoor cushions to sit back and relax on? We've been in the foam trade for a very long time. Take it from us when we say…
No garden is complete without outdoor cushions made from reticulated foam.
Yes warm weather is approaching, which is great! As much as we love Great Britain however, our weather is regrettably unpredictable. One day you could be enjoying glorious, scorching sunshine, the next torrential rain. It's irritating, but something we must all deal with.
Picture this. You've been planning a fabulous outdoor event for weeks. It's the night before the big party. Perhaps it's your partner's birthday? You could be having an engagement party? A big congratulations from us all if that is the case. Maybe you just don't need an excuse to have a jolly good time?  Regardless, the fridge is fully stocked, coolers are filled with refreshments, the barbecue is clean and everything has been accounted for.
Then without warning, disaster strikes! You turn around and happen to notice water spattering against the window. Rain! You haven't accounted for this, what about your outdoor cushions? They're getting drenched. Try as you may to save them, they're sodden and unfit for use.
This unfortunate scenario could have been avoided if you had replaced your outdoor cushions with reticulated foam. Your guests would still be able to enjoy your lovely event in absolute comfort. Here's why.
Outdoor cushions made from reticulated foam are highly resistant to soaking.
Reticulated foam made its debut upon expensive yachts and boats. It was originally designed to remain resilient against the harshest means of water exposure. Due to its highly advanced open cellular structure, water freely passes through reticulated foam. That's exactly what makes it perfect for use in outdoor cushions and furniture. From rainfall to accidental liquid spillages, reticulated foam greatly minimises any potential to become sodden.
Reticulated foam also provides exceptional levels of comfort. With this considered reticulated foam makes for superior use in outdoor cushions and furniture. Whether used as poolside seating, patio furniture or in sun loungers. This wonderfully comfortable, highly durable foam is sure to never disappoint.
Due to its sturdy, yet porous structure, outdoor cushions made from reticulated foam are guaranteed to last considerably longer. Foam that is allowed to become sodden naturally breaks down much faster than foam which consistently remains dry. You could go through the tiresome effort of removing your outdoor cushions whenever not in use, or you could invest in reticulated foam. This will save you plenty of time and bother.
If you're considering upgrading your outdoor cushions to reticulated foam, be sure to visit our replacement sofa cushions page and choose reticulated foam on step 2.