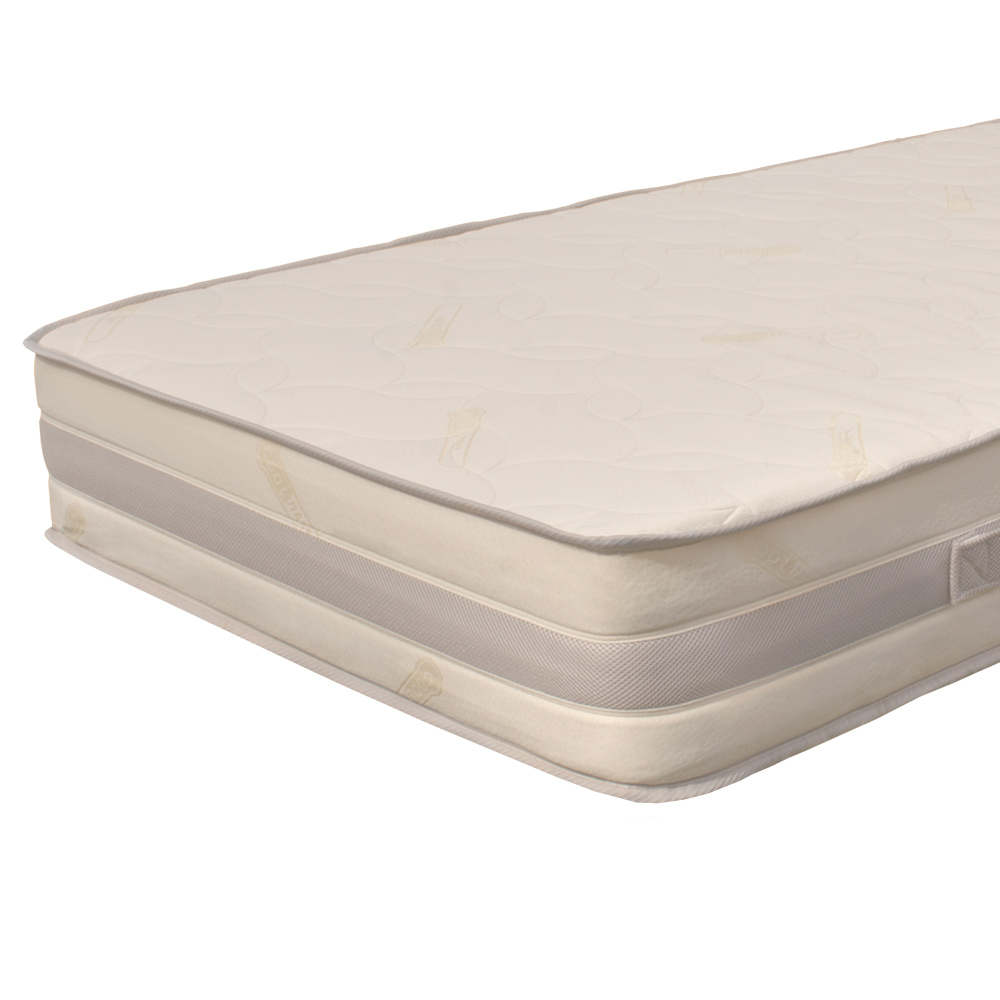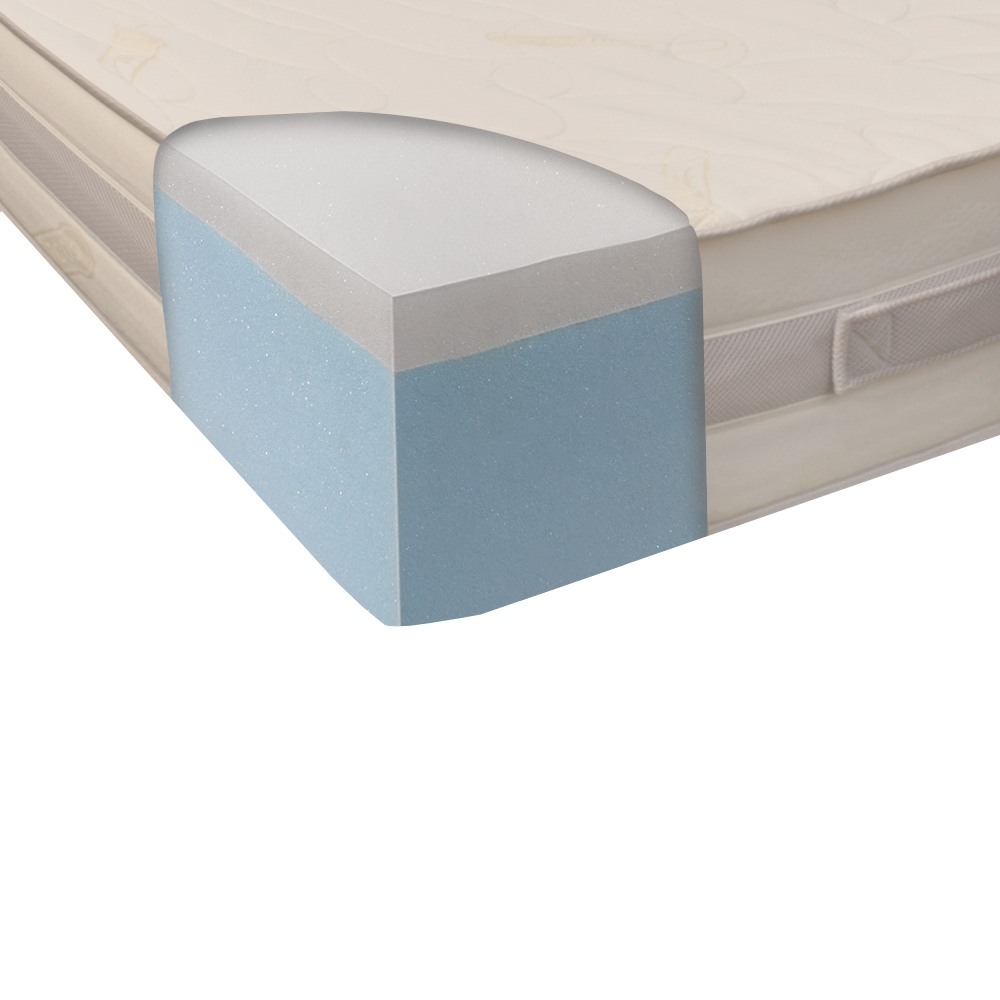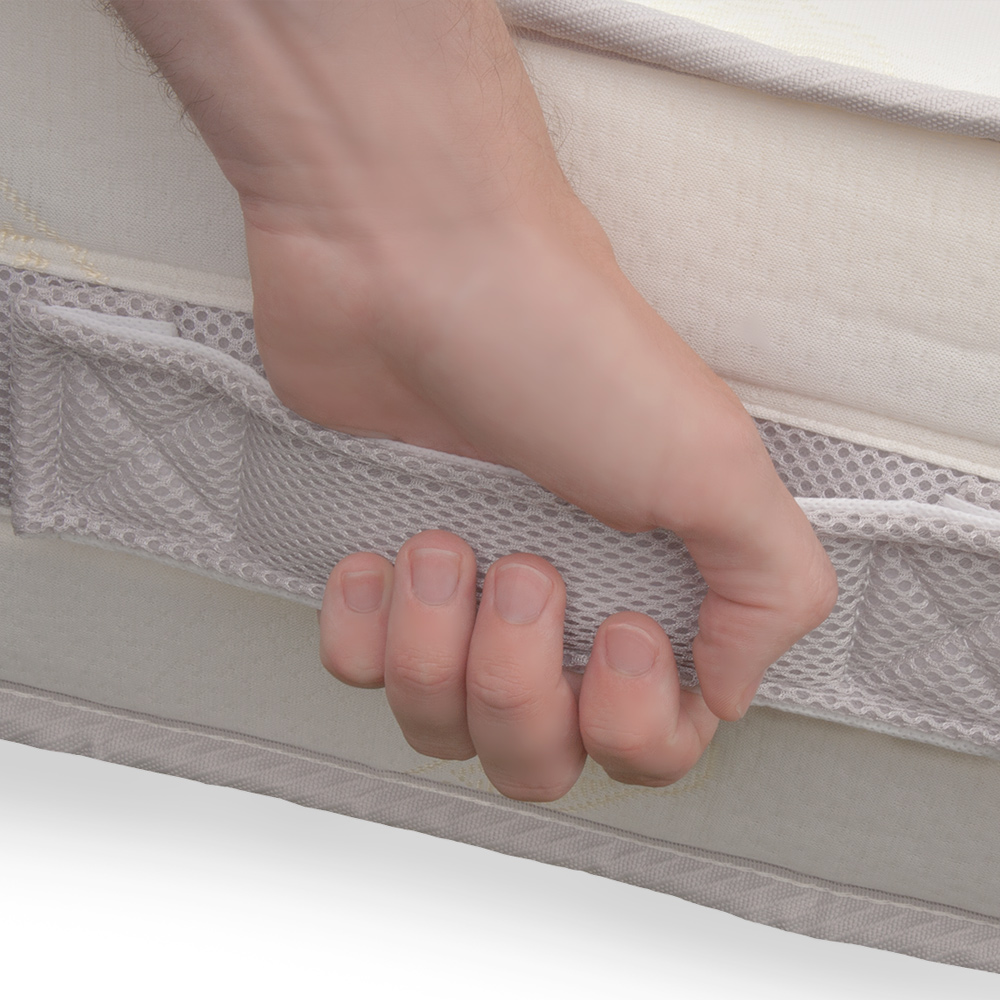 Cheap Single Mattress – Memory Foam
Cheap Single Mattress by GB Foam Direct
Our Temperature Regulating Cheap Single Mattress gives the luxury of a memory foam mattress at the most affordable price. This mattress is ideal for use in children's rooms, guest rooms or occasional use.
Starting at just £99, this cheap single mattress features a luxury 50kg/m3 memory foam top layer and is fused with a 36kg/m3 support layer. As with all of our mattresses, this model comes with a quilted, machine washable Coolmax cover. Our Coolmax covers are designed to help regulate your sleeping temperature and ensure the best night's sleep.
Sanitised with hypo-allergenic qualities. For those with allergies, you'll be glad to know that this mattress is also resistant to dust mites. If you suffer from allergies and are in need of a great night's rest at an affordable price, this cheap single mattress is ideal for you.
A Cheap Single Mattress Directly from the Manufacturer to Your Door
When you purchase from GB Foam Direct, you're buying directly from the manufacturer. There's no middleman and as such no unnecessary price mark-ups. That's what allows us to offer you this mattress at such an outstanding price. All our supreme mattresses are made here in the UK, by an expert team and within our factory in High Wycombe.
Our cheap single mattresses are compressed, rolled and vacuum sealed to ensure an easy delivery. This also means that it's much easier to move your mattress around your home. Simply carry it to your desired destination, unpack it and wait for it to rise (this process usually takes approximately 4 hours).
The overall firmness of this  mattress is – Medium / Firm
Mattress Size: Single
Dimensions: 3ft x 6ft 3" (90cm x 190cm)
Total Depth: 15cm
Memory Foam Depth: 2.5cm
Memory Foam Grade: 50kg/m3 Premium
Firmness: Medium / Firm
Availability: Next Day
Latest Cheap Single Mattress – Memory Foam Reviews
Jessica Bartlett

Bought for a guest room, haven't had a chance for anybody to spend a night on it yet, but I did try it out briefly and it was very comfortable. Overall, I would say a great purchase.

Lynda Douglas

Bought for my daughter and now her brother wants one the same. Will be back again!

Charlie Martin

Great little mattress for the price. Would suit a guest room or kids bed.

Emma Flynn

A good mattress for a guest room if you need a cheap one. Offers the support and comfort you need, so your guests will be happy.

Joe Harvey

This is a very nice mattress considering it costs £100 (well £99.99, but you know). I would reccomend it to others.

Kevin King

High quality mattress at a reasonable price. BOught two of these for our children and they seem to like them.

Eric Scott

Fantastic mattress. Cheap in price, but not in quality!
Related Products
Why Choose GB Foam For Your Foam Cut To Size?
Our factory is equipped with the latest CNC cutting technology and throughout the years we have employed the most talented freehand foam cutters in the industry. Many members of the team have worked for the company for several decades and their attention to detail and quality control is something that only comes with years of knowledge and experience.
We have many customers who started with us in 1976 and are still working with us today, which we like to think reflects on our vision to be the most dynamic foam converter in our industry. For us no job is too big or too small. We offer the same level of service and delivery whether you are a retail customer ordering one piece of foam from home, or a large manufacturer ordering daily.

40 Years In BUsiness
GB Foam have been offering foam cut to size from our factory since 1976.

Hand Made In THe UK
We employ the most talented freehand foam cutters in the industry.

ISO 9001 Quality
Our team work to the ISO 9001 quality standards to guarantee only the best

Super Fast Delivery
All orders placed before 11:30am will be despatched for next working day delivery

5 Year Guarantee
Our foam comes with a 5 year guarantee against faults in manufacture.

Flame Retardant
Our entire range of foam exceed UK safety and flammability standards.