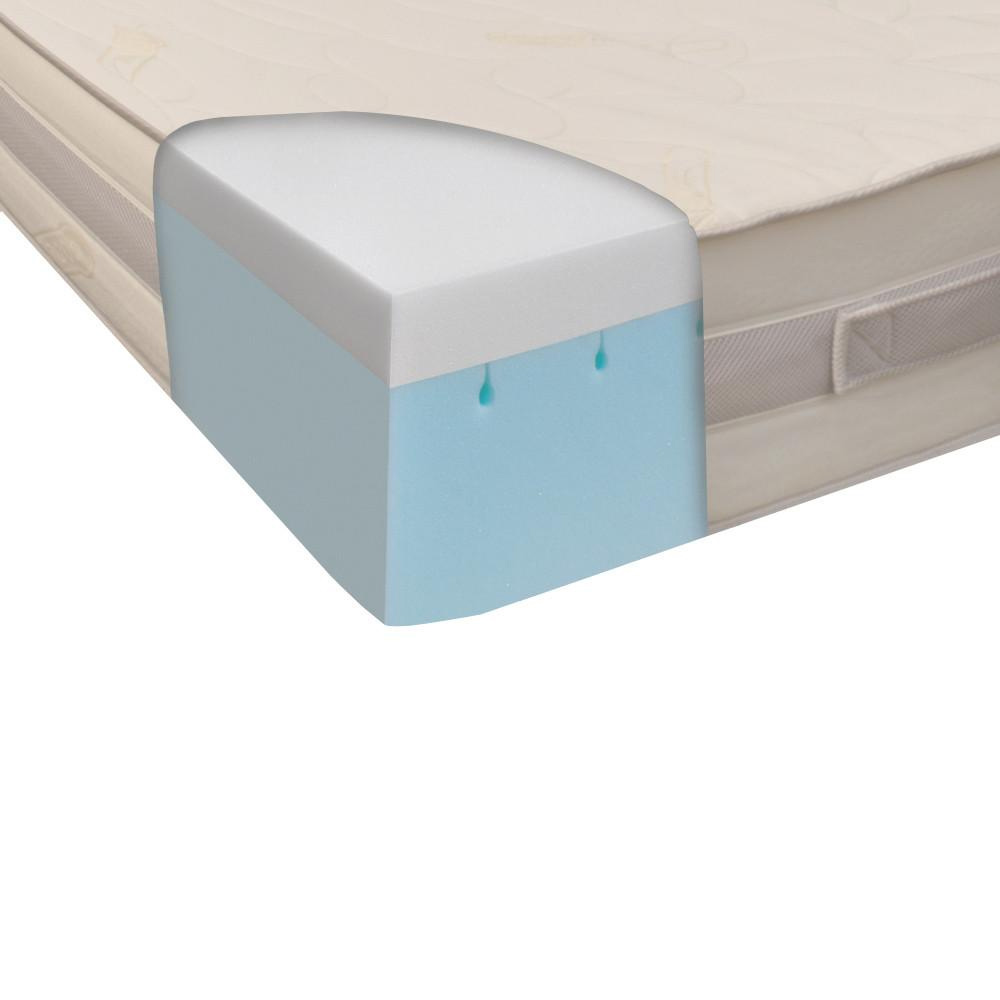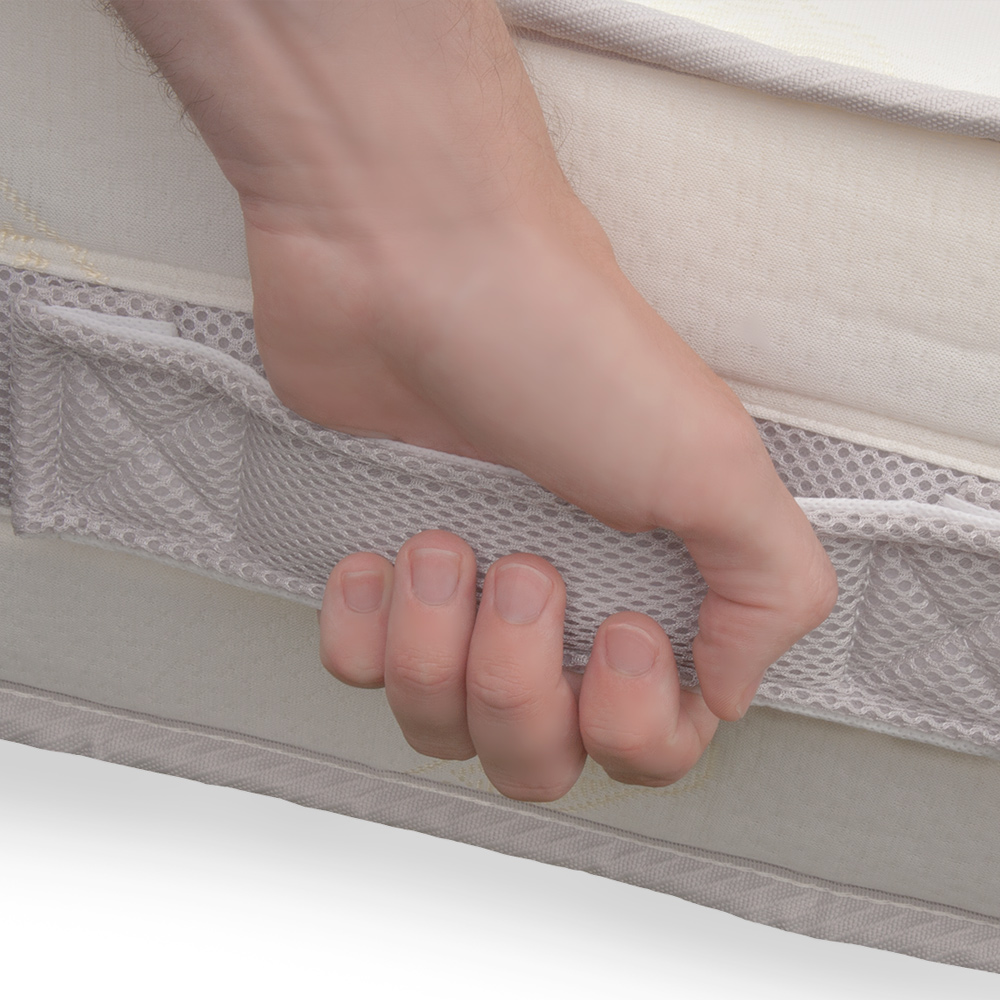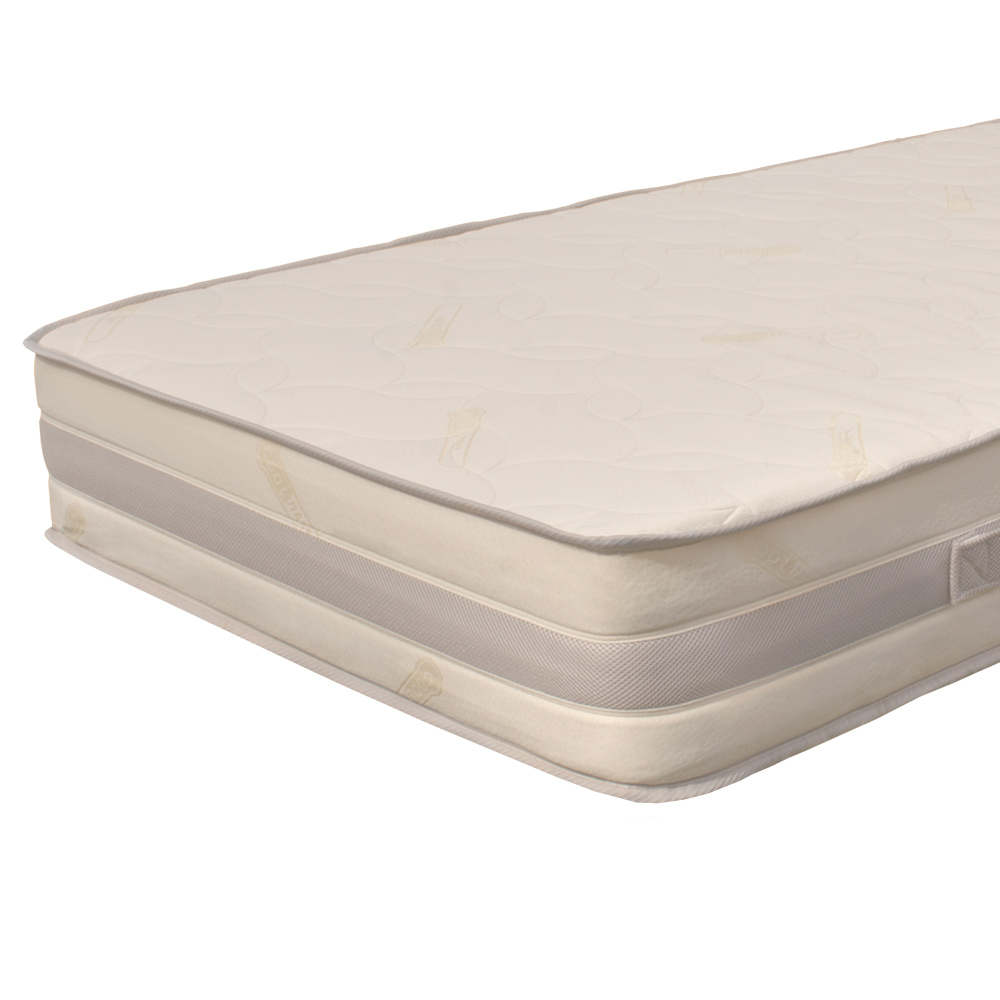 Sleep Single Memory Foam Mattress
Our best selling single memory foam mattress, offering great value for money while providing ultimate comfort.
Featuring our luxury 50kg/m3 memory foam and our 36kg/m3 high density support layer CNC cut with our unique tear airflow system to ensure that you get a brilliant night's sleep without overheating. The combination of temperature sensitive memory foam and a high density support layer means our  mattresses closely conform to your unique shape and helps cradle your body and avoid unnecessary pressure on your body and muscles. Resulting in a deeper more restful sleep.
Unlike a coil spring mattress, there are no pressure points in places like your shoulders, hips, and knees. Your back is better supported because the mattress conforms to your back and helps it hold its natural shape.
Overall Firmness – Medium / Firm
Mattress Size: Single
Dimensions: 3ft x 6ft 3" (90cm x 190cm)
Total Depth: 21cm
Memory Foam Depth: 5cm
Memory Foam Grade: 50kg/m3 Premium
Firmness: Medium / Firm
Availability: Next Day
Latest Sleep Single Memory Foam Mattress Reviews
James Carter

I bought this mattress for my eldest sons bed and it is very good. Will be returning to buy another when our youngest needs one.

Brian Price

Teenage son likes it a lot. Now to get a large machine to throw him out of bed in the morning.

Megan Page

Bought three of these for our kids and they seem to really like them. I've laid on it a few time myself and I can see why.

Morgan Adams

Super mattress, nice and comfy to suit my needs and a lot better priced than some of the other more popular brands.

Rebecca Johnston

This is our new guestroom mattress, I'm seriously considering sleeping in there more haha! :)

Catherine Wood

This is our daughters new mattress and she keeps telling us how much she loves here new bed lol. Made bed time easier.

Diana Bailey

Used in a guest room, had no complaints :)

Ian Hamilton

Soooooooooooooo comfortable! Going to order a single one now for our spare room.
Related Products
Why Choose GB Foam For Your Foam Cut To Size?
Our factory is equipped with the latest CNC cutting technology and throughout the years we have employed the most talented freehand foam cutters in the industry. Many members of the team have worked for the company for several decades and their attention to detail and quality control is something that only comes with years of knowledge and experience.
We have many customers who started with us in 1976 and are still working with us today, which we like to think reflects on our vision to be the most dynamic foam converter in our industry. For us no job is too big or too small. We offer the same level of service and delivery whether you are a retail customer ordering one piece of foam from home, or a large manufacturer ordering daily.

40 Years In BUsiness
GB Foam have been offering foam cut to size from our factory since 1976.

Hand Made In THe UK
We employ the most talented freehand foam cutters in the industry.

ISO 9001 Quality
Our team work to the ISO 9001 quality standards to guarantee only the best

Super Fast Delivery
All orders placed before 11:30am will be despatched for next working day delivery

5 Year Guarantee
Our foam comes with a 5 year guarantee against faults in manufacture.

Flame Retardant
Our entire range of foam exceed UK safety and flammability standards.