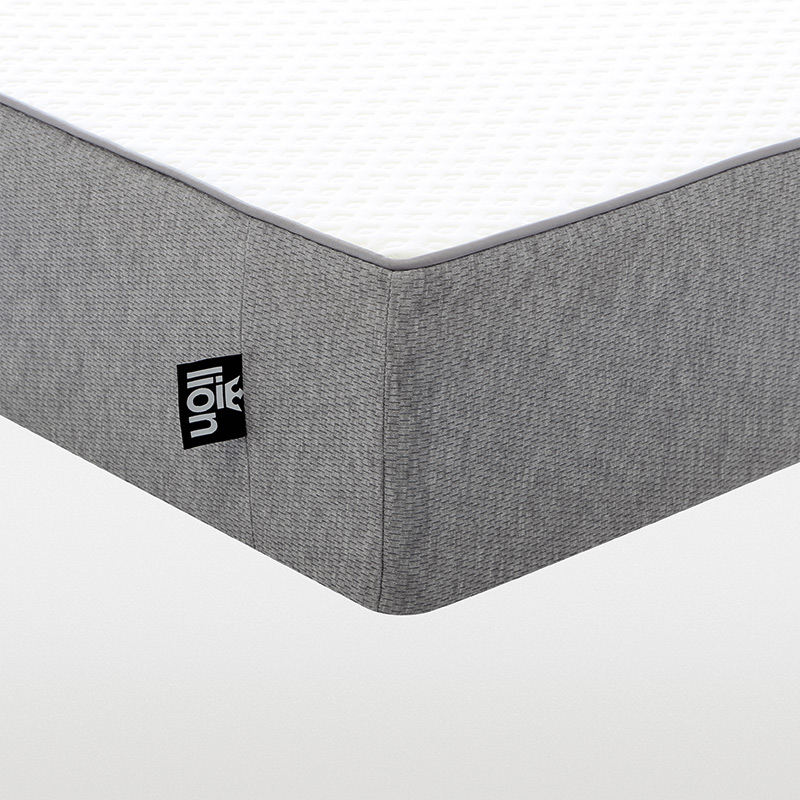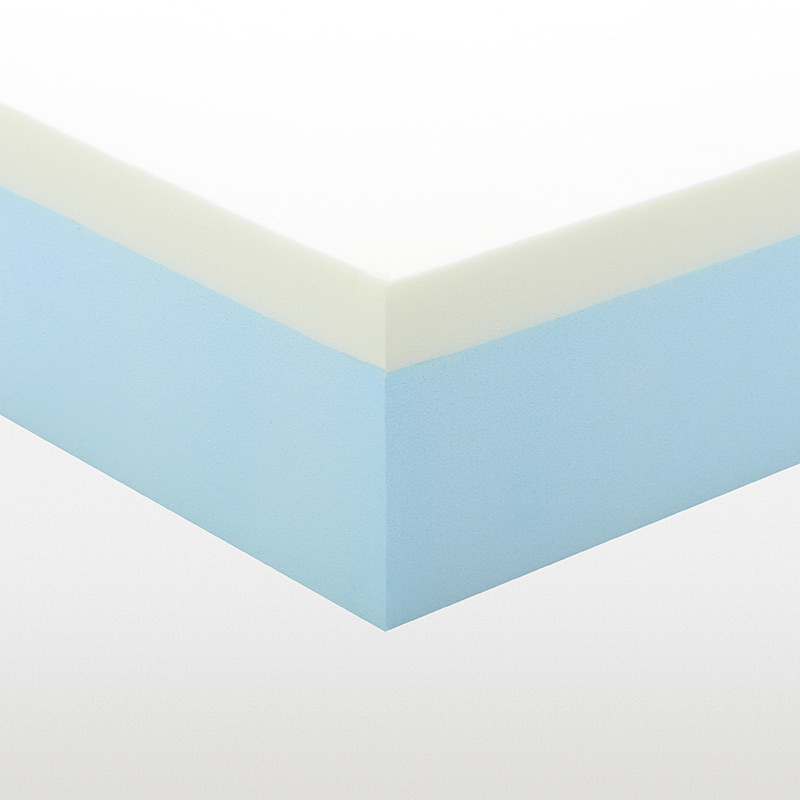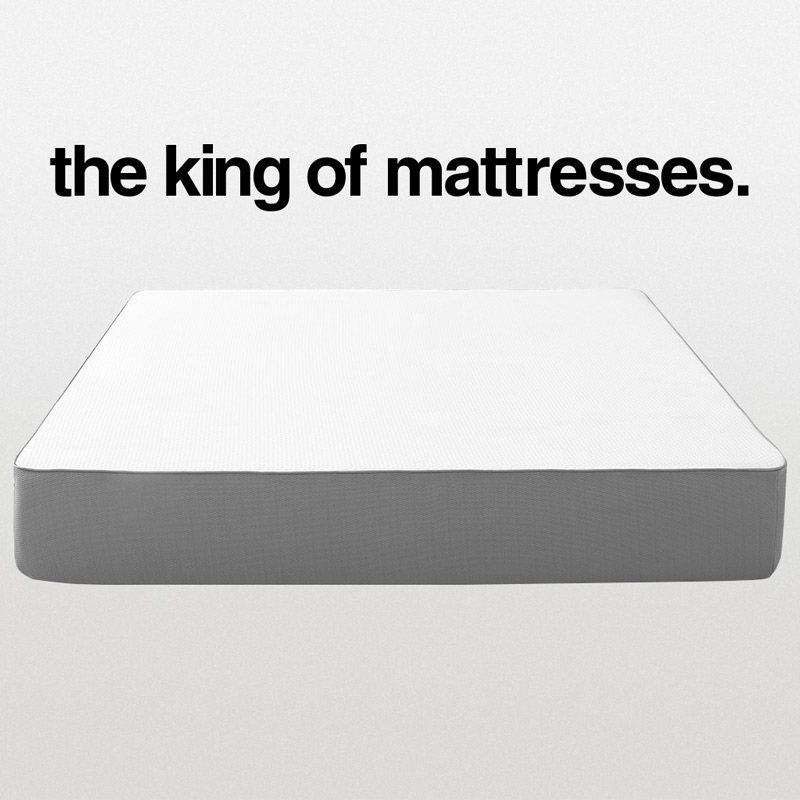 Sleep Single Memory Foam Mattress
Our best selling single memory foam mattress, offering great value for money while providing ultimate comfort.
Featuring our luxury 50kg/m3 memory foam and our 30kg/m3 high density support layer CNC cut with our unique tear airflow system to ensure that you get a brilliant night's sleep without overheating. The combination of temperature sensitive memory foam and a high density support layer means our  mattresses closely conform to your unique shape and helps cradle your body and avoid unnecessary pressure on your body and muscles. Resulting in a deeper more restful sleep.
Unlike a coil spring mattress, there are no pressure points in places like your shoulders, hips, and knees. Your back is better supported because the mattress conforms to your back and helps it hold its natural shape.
Overall Firmness – Soft / Medium
Mattress Size: Single
Dimensions: 3ft x 6ft 3" (90cm x 190cm)
Total Depth: 21cm
Memory Foam Depth: 5cm
Memory Foam Grade: 50kg/m3 Premium
Firmness: Soft / Medium
Availability: Next Day
Latest Foam Cut To Size & Product Reviews
Carole Beer

I ordered the new mattress at 11 am and it arrived by 10 am the next day amazing service the mattress itself is of a fantastic quality and my daughter found it incredibly comfortable.

Nigel Leigh

Excellent service. Very nice mattress, if a little soft compared to what I am used to. Very comfortable, moulds to your body making it very supportive. Service was excellent, ordered before 11am Thursday and delivered the next day (Friday), and during the pandemic. When most other companies are saying 6-8 weeks for delivery!… Yes, i will use GB Foam direct again.

Julie Bishop

Bought 3 of these for each of our children so I'm glad they're good quality. Thanks!

Leslie Kent

So easy and convenient to order. Arrived the day after I purchased it.

Victoria Loveless

Our daughter loves her new mattress thank you.

Grant Thorne

Just moved in and have been sleeping on a blow up bed for the past week. This is a welcome change! What a great mattress.

Louise Spicer

My son's new mattress honestly considering stealing it for the night.

Paul Symonds

Had an old friend stay the night over the weekend and they commented on the mattress multiple times.

Angela Collins

Never bought a mattress online before, but I'm so pleased with it.

Ann Jackson

A really great mattress. Bought for our boy, but I gave it a quick test when it first arrived. He seems to like it as well.

Kate Scott

Recently changed the loft into a room for our daughter after finding out we're expecting again. This mattress is wonderful, I'm quite jealous actually.

Peter Strange

A lovely mattress. Sitting in our guest room now and I'm considering a night in there.

Paul Standing

Bed time just got a little better :)

Vanessa Reeve

Great mattress at a reasonable price, thank you so much..

Helen Robson

Just moved into a new apartment, room is small but this mattress helps makes up for it thankyou :)

Lisa Bradley

This is our daughter's new mattress and she hasn't stopped talking about how great her bed is now.

Tom Hasler

Currently in the guestroom considering buying a double now.

Karen Frost

Sleeping great lately. Thanks GB Foam Direct!

Wayne Johnson

Great mattress glad I ordered from here.

Matt Eden

Lovely and soft, I would recommend this to everyone.

Leah Hardy

This is a great mattress, my first time sleeping on memory foam and I prefer it to regular mattresses.

Carol Parker

very comfy for a single.

Cassandra White

quick and easy delivery and very comfortable too.

Louise Torres

went perfectly in the guest room.

Jeremy Brooks

Excellent price and a quick delivery, thankyou

Diane White

Really wasn't expecting a kids mattress to be quite so comfortable. great job GB foam.

Greg Phillips

Really good as an effective guest room mattress.

Judith Parker

My little boy was really excited by his new bed and its a fantastic price too.

John Campbell

perfect for the kids room

Cynthia James

Excellent for price

Henry Williams

Fantastic for the spare room, so comfy

Linda Moore

Picked up a couple of these for the kids and had no complaints yet, good work GB foam

Kathryn Hough

Put it in the guest room, it hasn't seen much use yet but first impressions were good.

Toby Marks

Recently moved into a flat with a couple of friends and didn't have enough space in my room for a double, unfortunately. Glad I found this mattress though. It's really comfy and I ended up spending less than I expected to.

Jillian Taylor

Lovely & soft, just what you want from a mattress./

Victoria Mason

We bought this for our son for his new home and he said he really likes it.

Nathan Roberts

Daughter is happy with it. She slept like Princess and the pea as we hadn't got rid of her old mattress yet :-)

James Carter

I bought this mattress for my eldest sons bed and it is very good. Will be returning to buy another when our youngest needs one.

Brian Price

Teenage son likes it a lot. Now to get a large machine to throw him out of bed in the morning.

Megan Page

Bought three of these for our kids and they seem to really like them. I've laid on it a few time myself and I can see why.

Morgan Adams

Super mattress, nice and comfy to suit my needs and a lot better priced than some of the other more popular brands.

Rebecca Johnston

This is our new guestroom mattress, I'm seriously considering sleeping in there more haha! :)

Catherine Wood

This is our daughters new mattress and she keeps telling us how much she loves here new bed lol. Made bed time easier.

Diana Bailey

Used in a guest room, had no complaints :)

Ian Hamilton

Soooooooooooooo comfortable! Going to order a single one now for our spare room.
Related Products
Why Choose GB Foam For Your Foam Cut To Size?
Our factory is equipped with the latest CNC cutting technology and throughout the years we have employed the most talented freehand foam cutters in the industry. Many members of the team have worked for the company for several decades and their attention to detail and quality control is something that only comes with years of knowledge and experience.
We have many customers who started with us in 1976 and are still working with us today, which we like to think reflects on our vision to be the most dynamic foam converter in our industry. For us no job is too big or too small. We offer the same level of service and delivery whether you are a retail customer ordering one piece of foam from home, or a large manufacturer ordering daily.

40 Years In BUsiness
GB Foam have been offering foam cut to size from our factory since 1976.

Hand Made In The UK
We employ the most talented freehand foam cutters in the industry.

ISO 9001 Quality
Our team work to the ISO 9001 quality standards to guarantee only the best

Super Fast Delivery
All orders placed before 11:00am will be despatched for next working day delivery

5 Year Guarantee
Our foam comes with a 5 year guarantee against faults in manufacture.

Flame Retardant
Our entire range of foam exceed UK safety and flammability standards.