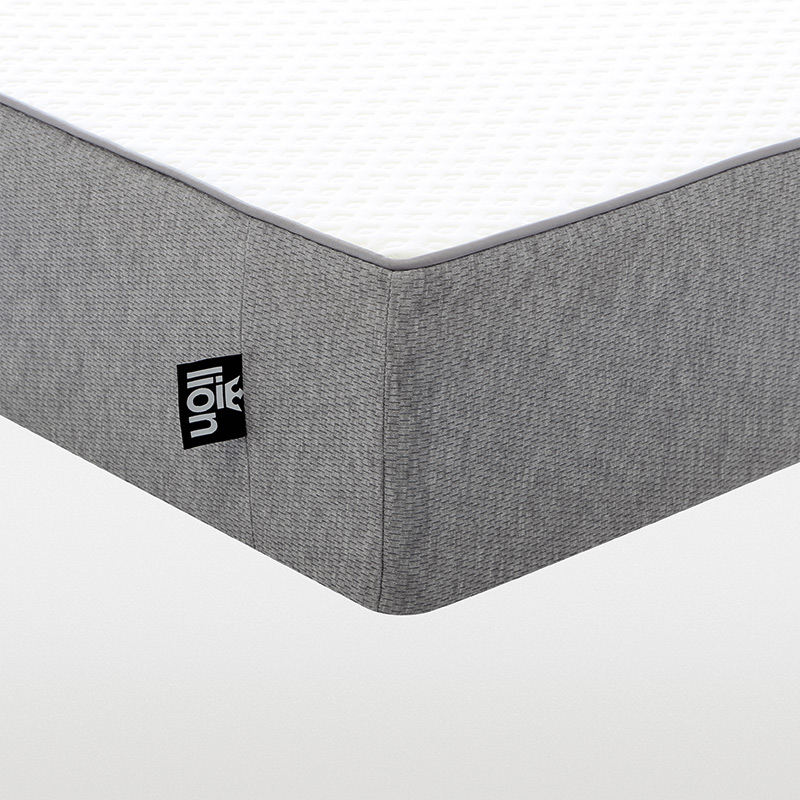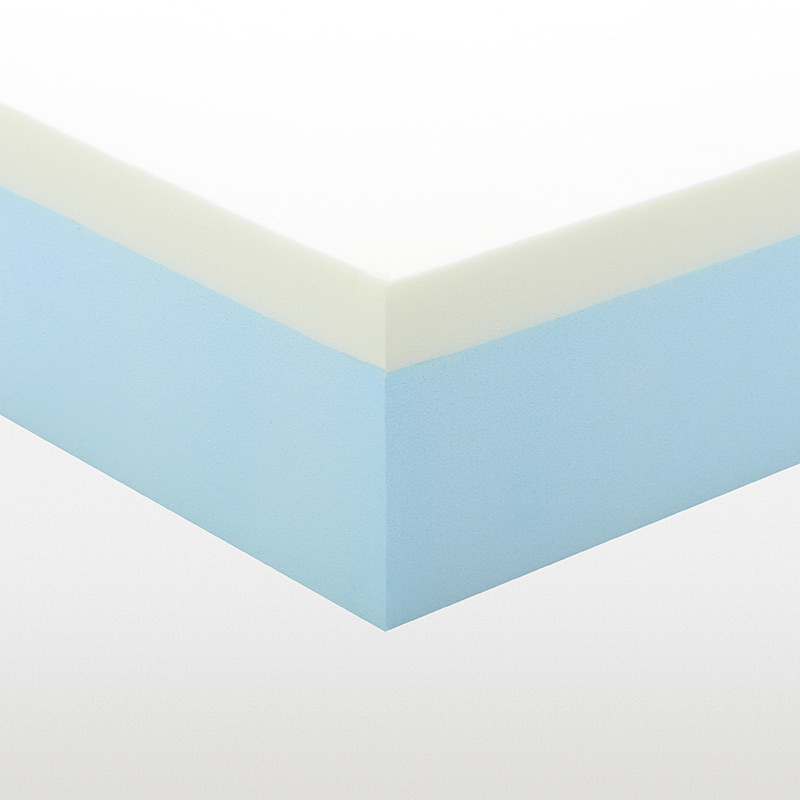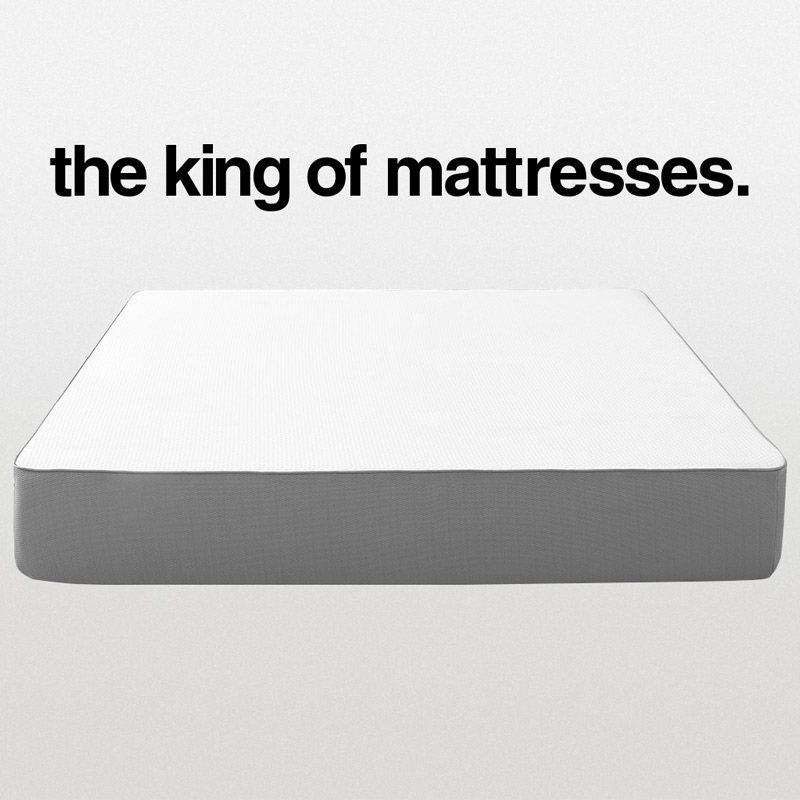 Sleep King Memory Foam Mattress
Our best selling king memory foam mattress, offering great value for money while providing ultimate comfort.
Featuring our luxury 50kg/m3 memory foam and our 30kg/m3 high density support layer CNC cut with our unique tear airflow system to ensure that you get a brilliant night's sleep without overheating. The combination of temperature sensitive memory foam and a high density support layer means our  mattresses closely conform to your unique shape and helps cradle your body and avoid unnecessary pressure on your body and muscles. Resulting in a deeper more restful sleep.
Unlike a coil spring mattress, there are no pressure points in places like your shoulders, hips, and knees. Your back is better supported because the mattress conforms to your back and helps it hold its natural shape.
Overall Firmness – Soft / Medium
Mattress Size: King
Dimensions: 5ft x 6ft 6″ (150cm x 200cm)
Total Depth: 21cm
Memory Foam Depth: 5cm
Memory Foam Grade: 50kg/m3 Premium
Firmness: Soft / Medium
Availability: Next Day
Latest Foam Cut To Size & Product Reviews
Uloma Okwuosa

The best mattress ever! I've had my mattress for a week and I am amazed at the quality of my sleep since I got it. I haven't slept this well in years . It is soft enveloping and so cool. What a bargain. Thank you!

Garry Cunningham

I always buy memory foam mattress don't look at bed shops you won't get the quality and it will cost you more and take longer to come 😁

Vanessa Stewart

tremendous value and comfort - Excellent prompt delivery within 24 hours. Super comfortable, modest in price but tremendous value.

Cathryn Allen

Much better than the first mattress I bought online, had to send that one back. Finally, I can get a decent night's rest.

Rebecca Kriese

Simply wonderful :) x

Thomas Kershaw

Such a good mattress worth every penny.

Ann Lemon

Amazing mattress, so happy.

Lisa Neal

Incredible. Never owned a better mattress.

June Higgs

Very very happy. I had the whole mattress to myself this weekend and I'm secretly wishing I have the same next weekend

Rhiannon Leeming

I've been long overdue a new mattress and wow! Why did I put this off so long?

Jennifer Parker

What a wonderful mattress and a wonderful price to go with it.

Ann Frear

much more supportive than the mattress I used to have.

Emma Pond

Looking forward to tonight on this mattress

Paula Hills

Wonderful! If you're in two minds, buy it. Highly recommended.

Garry Lewis

I didn't think it was possible to fall in love with a mattress.

zoe palmer

i thought they'd delivered the wrong thing first as it came rolled up should have seen my face lol

Simon Atherley

Fast delivery and good quality, hope it lasts.

Joe Bagley

If you love sleep you'll love this mattress.

Patricia Hill

Can't recommend this mattress more highly to people.

Keith Clement

This is an impressive mattress considering how little it costs in comparison to some of the big name brands. Just goes to show!

Jason Gray

This is a well-made mattress and the price doesn't reflect it. I would honestly have paid more and still been happy.

Keith Wood

Arrived rolled up, which made it easier to move it upstairs. Great mattress.

David Stewart

slept like a baby, thanks GB

Betty Cook

Wow, I'm really impressed with how comfortable this mattress is, I've had one of the best nights sleep in ages.

Lisa Stevens

Fantastic quality mattress, had one of the best nights sleep I've had in years.

Arthur Walker

Lovely and comfortable.

Jesse Hall

My goodness this wasn't what I was expecting, after going from bed shop to bed shop I was a little dubious to order online but so please that I did. fantastic work.

Craig Harris

Quick and easy delivery thanks

Theresa Turner

I'm amazed by how much more comfortable foam is rather than old sprung mattresses

Mark Patterson

very comfortable and quick delivery

Larry Barnes

best night sleep I've had in years

Heather Richardson

really comfortable - nice job GB foam

James White

This mattress is top quality, it's so much better than my old sprung one

Rachel Edwards

Haven't tried it yet but delivery was fast and service was great.

Terry Smith

Exceeded my expectations. Glad I went for this one in the end, saved myself a fair few quid.

Neill Ward

super comfortable, I would recommend this mattress to friends.

Chris Watson

Considering buying a couple of singles for the kids after buying this one.

luke fields

Superb nice and comfy

Lee Greenwood

Fits our sleigh bed. Arrived super quick as well. Very happy with the purchase!

Grace Mellor

Perfect. Sleeping much better since owning this. Thank you

Adam Kelley

Fitted our bed frame perfectly. Bought a few of your mattresses for a project at work and thought I would treat myself. Was definitely worth the money.

Oscar Hayes

The best mattress I've ever owned without a doubt.

Ethan Swift

Fantastic memory foam mattress. I'd go as far as to say this is the best mattress I've ever owned.

Liam Wade

Very high quality for the price. This is the first memory foam mattress I've owned and so far I am impressed with the results.

David Hill

Brilliant mattress for the price, I've been sleeping so much better since having it.

Sarah Butler

Much better than I thought it would be. Was a little firm at first but is beginning to break in
Related Products
Why Choose GB Foam For Your Foam Cut To Size?
Our factory is equipped with the latest CNC cutting technology and throughout the years we have employed the most talented freehand foam cutters in the industry. Many members of the team have worked for the company for several decades and their attention to detail and quality control is something that only comes with years of knowledge and experience.
We have many customers who started with us in 1976 and are still working with us today, which we like to think reflects on our vision to be the most dynamic foam converter in our industry. For us no job is too big or too small. We offer the same level of service and delivery whether you are a retail customer ordering one piece of foam from home, or a large manufacturer ordering daily.

40 Years In BUsiness
GB Foam have been offering foam cut to size from our factory since 1976.

Hand Made In The UK
We employ the most talented freehand foam cutters in the industry.

ISO 9001 Quality
Our team work to the ISO 9001 quality standards to guarantee only the best

Super Fast Delivery
All orders placed before 11:00am will be despatched for next working day delivery

5 Year Guarantee
Our foam comes with a 5 year guarantee against faults in manufacture.

Flame Retardant
Our entire range of foam exceed UK safety and flammability standards.